The Luxury Collection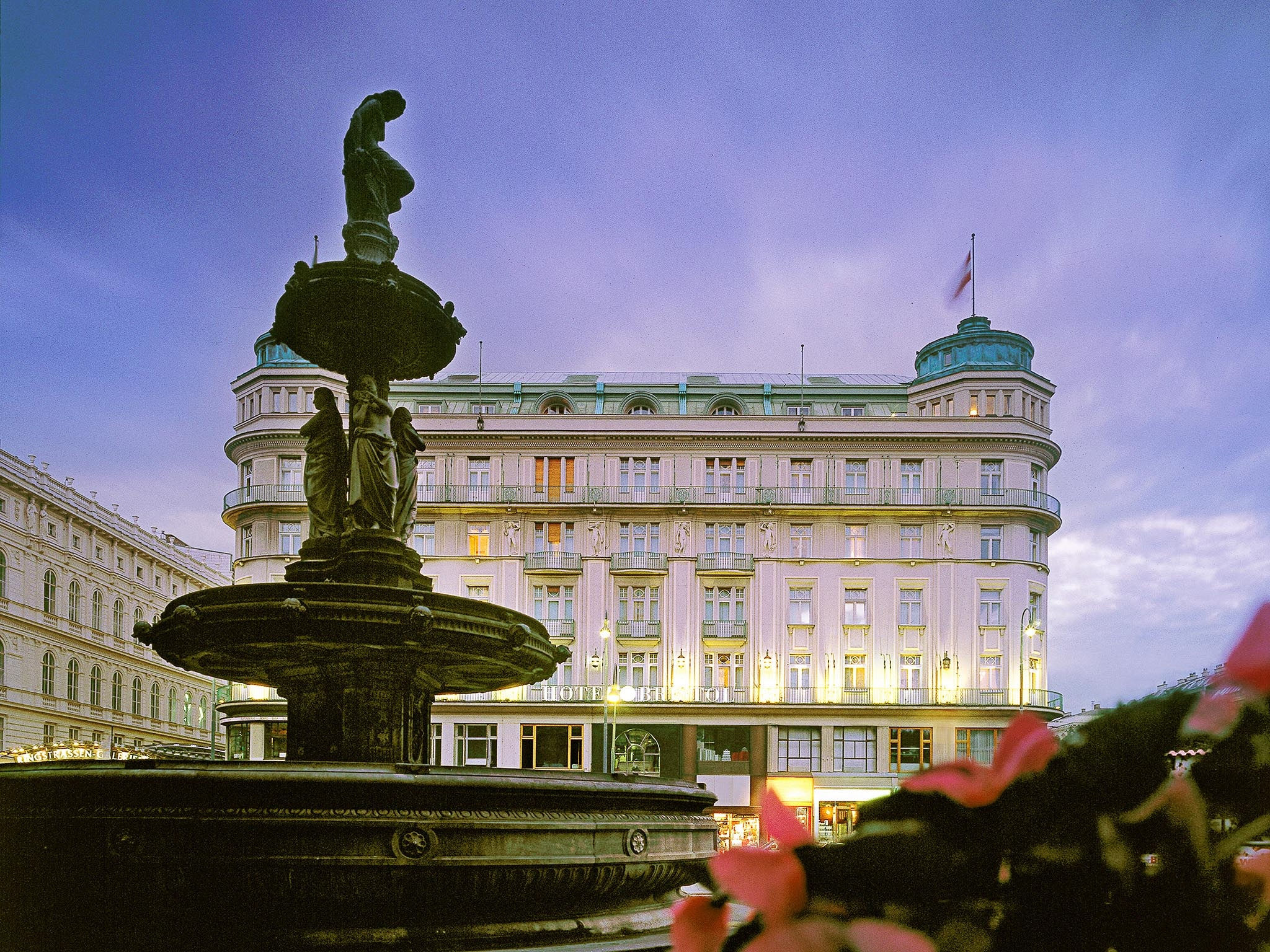 Hotel Bristol, A Luxury Collection Hotel, Vienna
The Luxury Collection is an exclusive ensemble of over 85 historic hotels and award-winning resorts in more than 30 countries offering unforgettable, authentic experiences alongside incomparable service and style. Each hotel draws on the traditions of the respective location in a unique way, thereby allowing guests to connect with the local history and culture. www.luxurycollection.com
The Concierge
With its concierge service, the Luxury Collection ensures that guests are well looked after whilst making their travel plans and during their stay. As a bilingual certified expert on the hotel's location and holder of the Clef d'Or – the golden insignia of the international Society of the Golden Keys – the Luxury Concierge works around the clock to provide guests with everything they need for a wonderful stay.
Epicurean Expeditions
The goal of this unique Luxury Collection package is to allow guests to experience the exceptional taste of their respective destination. Thus guests can enjoy exquisite culinary highlights conjured up by the hotel's Executive Chef.
Cocktail Collection
The Cocktail Collection by the Luxury Collection is a range of exclusive cocktails that reflects the unique local colour of the respective Luxury Collection hotel. Each cocktail is created to capture the delightful, exclusive atmosphere of the particular destination.
DISCOVER THE WHOLE WORLD
...AND FIND LOCAL TREASURES
Your Daily News
Luxury Collection's cooperation with Newspaper Direct allows guests to receive their usual daily newspaper in their rooms on each day of their trip. Guests can choose from over 1,000 daily newspapers/magazines during their stay.
Luggage Liason
The Luxury Collection's partnership with Luggage Forward allows guests to send their luggage ahead to their destination. Moreover,Luggage Liaison also offers left luggage and packing and unpacking services on request.