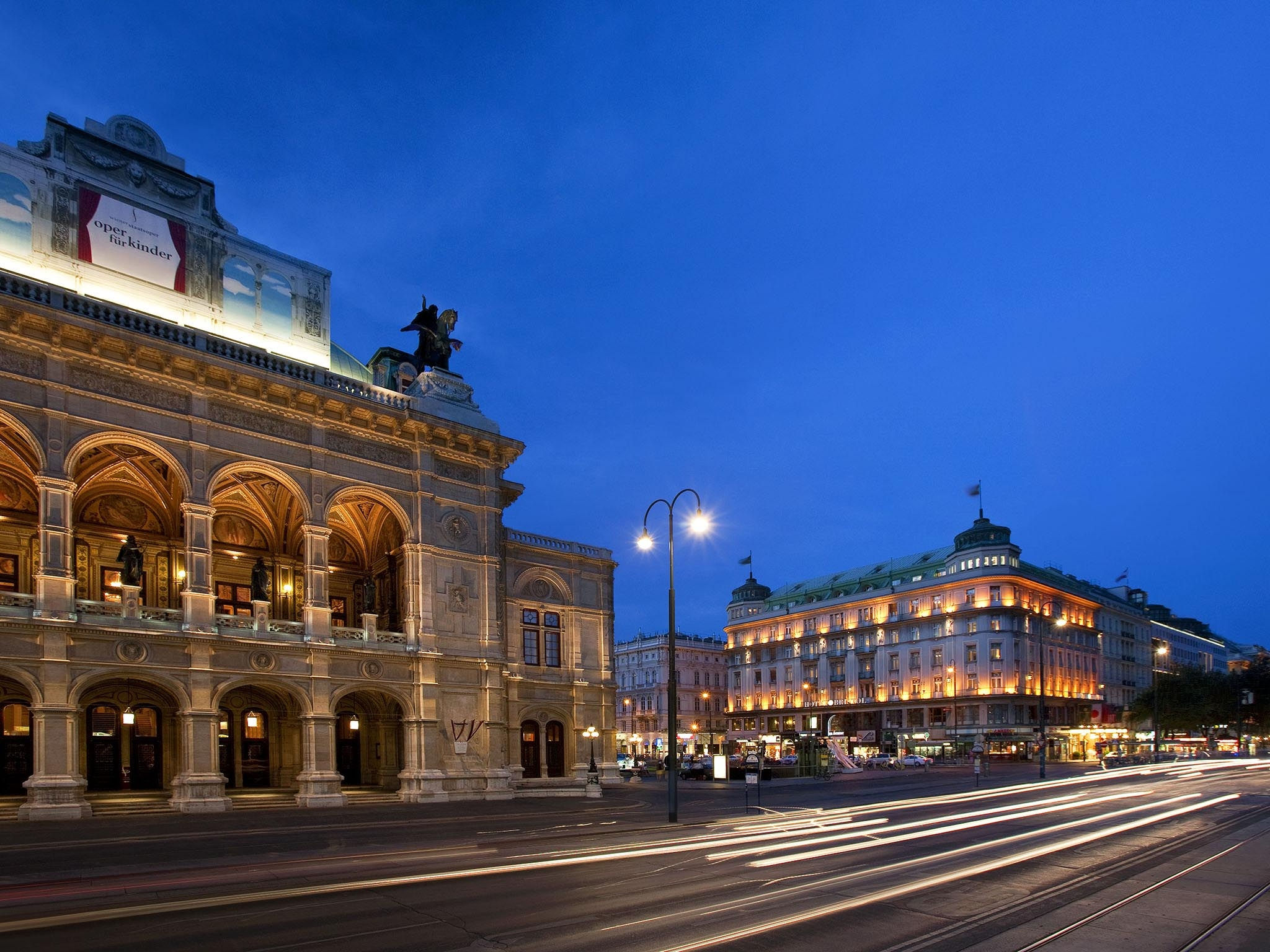 Corporate Social Responsibility
Starwood Hotels & Resorts has a legacy of caring for the communities in which it operates, so acting sustainable comes naturally to it. Hotel Bristol, Vienna also focuses on the environmental friendly behaviour. Together with associates and guests it is working to create a better world to experience.
"Check out for children"
UNICEF and Starwood Hotels & Resorts
Check Out for Children is a partnership between UNICEF, the world's leading children's organisation, and Starwood Hotels & Resorts. The partnership supports UNICEF Water, Sanitation, and Hygiene (WASH) projects across Africa and the Middle East. This year UNICEF and Starwood Hotels & Resorts are celebrating 20 years of their Check Out for Children partnership and saying thank you to guests and employees who together have raised over $30 million to help UNICEF improve the lives of more than 4.5 million children.
Eco Quality Label
| | |
| --- | --- |
| | Viennese hotels have to deal with hundreds of tons of laundry and even more tons of waste every year. They use high amounts of cleaning agents and spend thousands of kilowatt hours of energy. The Austrian EcoQuality Label for Tourism, however, shows that tourism and environment can walk hand in hand. The environmental award is conferred upon Austrian hotels and restaurants with eco sensibility and services in line with sustainability. Since 2006 also the Luxury Collection Hotel Bristol has been carrying the eco label. |
Environmental awareness is not only a priority, it has also become a trend today. It is not surprising therefore that international media, such as the renowned BBC Newsnight, are interested in the green line of luxury hotels. Guests of deluxe hotels not only appreciate this commitment, they also support it actively. Already now travellers can decide whether having their bedding washed and changed every day or sleeping in beddings that are "only" freshly made.

Examples for environmental protection:
By using water-saving modules in the fittings, the hotel saves four million litres of water per year accounting for an incredible amount of 25,000 full baths.
Heat recycling from air conditioning saves 70,000 kilowatt hours per year accounting for an annual heat consumption of some 10,000 Viennese households
The hotel has separate waste disposals and buy eco-friendly refill packages.
Meals are largely prepared from Austrian organic products.
Ecological measures do not only benefit the environment but also the budget of the enterprises awarded with the eco label. While operating costs decrease, the service quality for guests remains unchanged or even increases. There is a high value in the cooperation of ecology and economy, we take pride in adding a better quality of life to the Austrian capital with our commitment to sustainability.
Faitrade
If you savour coffee at the Viennese Hotel Bristol, you can do that with a clear conscience. The Luxury Collection Hotel commits itsself to sustainability by offering Meinl organic FAIRTRADE coffee. "Sustainability is a popular catchword but for us it is a philosophy", says Bristol General Manager Simone Dulies. Not without reason the Hotel Bristol has earned itsself the Eco-Label of the City of Vienna. Intelligent air-condition and heat recovery systems are not enough though when it comes to sustainable management. Fair Trade coffee is a small but important contribution to guaranteeing fair prices for producers. Tradition is alive and - as the exquisite aroma of coffee reveals - it is cultivated with careful attention here. FAIRTRADE coffee is also served at the Bristol Bar, the Bristol Lounge, in the rooms and at the festive halls of the Ring Boulevard Hotel Bristol. FAIRTRADE Quality Label proves that small farmers receive a fair minimum price above the world market price for their coffee harvest. Thus, they can live and work under humane conditions. FAIRTRADE cooperatives commit themselves to environmentally compatible and resource-saving farming methods, emphasizing the prevention of environmental burdens for nature and coffee. Many producers have also converted to ecological farming with organic certification. Meinl organic FAIRTRADE coffee, for instance, is made of hand-picked Arabica beans from high-lying plantations in Honduras.